"Turnkey" and "Renovation" services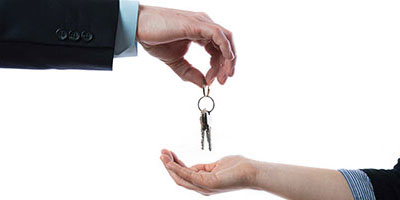 Mission
To position ourselves as a full-service supplier of construction, renovation, and modernization works in order to simplify and optimize the coordination of the work operations. In fact, interacting with a single, qualified, and reliable full-service supplier makes life easier, eliminates stress, and improves the quality and the results of the work activities.
Objective
Consulting, design and installation of "turnkey" or "renovated" masonry works, installations, furnishings and store accessories for pharmacies and retail shops. For this purpose, we constantly select the best suppliers of furnishings and store accessories, and collaborate with professionals specializing in each area of intervention (architect's, engineers, surveyors, designers, furnishing experts, etc.).
Areas of intervention
Consulting
Customers can even make use of our consulting services from an exclusively technical and professional standpoint, for planning and coordinating the work activities. In this case, we help the customer obtain price quotes, and assist them in evaluating the offers, the quality of the materials, and the proper execution of the work activities.
Planning
Together with the customer, we help define the functional and aesthetic characteristics of the works to be carried out, the project specifications and metric calculations, and the requirements for the project as a whole.
Coordination
We coordinate the work activities of the sub-contractors employed to carry out the project (construction companies, interior designers, electrical enterprises, etc.) by making use of the human, technical, and organizational resources of select partners. In particular, the work management and testing activities are coordinated by our trusted technicians.
Store accessories and furnishings
The works that we are capable of carrying out (for exemplary and non-exhaustive purposes) include:
Interior design and construction works;
Work site management and coordination;
Comprehensive execution of supply and installation activities:

construction works
doors and windows
plumbing systems
electrical systems
lighting systems
data, telephone, and networking systems
information/multimedia publishing circuits
air-conditioning and heating
mobile partitions and partitions with special fittings
ceiling panels - plasterboard
flooring
painting projects
standard and custom furnishings
security and fire protection systems
etc
Inspection
Each activity is inspected with the utmost care in order to ensure maximum quality, in accordance with the pre-established time frames and costs.
Advantages
Our full-service "turnkey" / "renovation" approach to every project's execution provides the customer with the following advantages:
a single full-service supplier, competitive pricing, fast execution times, and respect for the agreed costs and time frames;
original and high-quality architectural solutions that place particular focus upon the customer's desired image;
the possibility of using the customer's trusted suppliers;
safe and guaranteed maintenance.